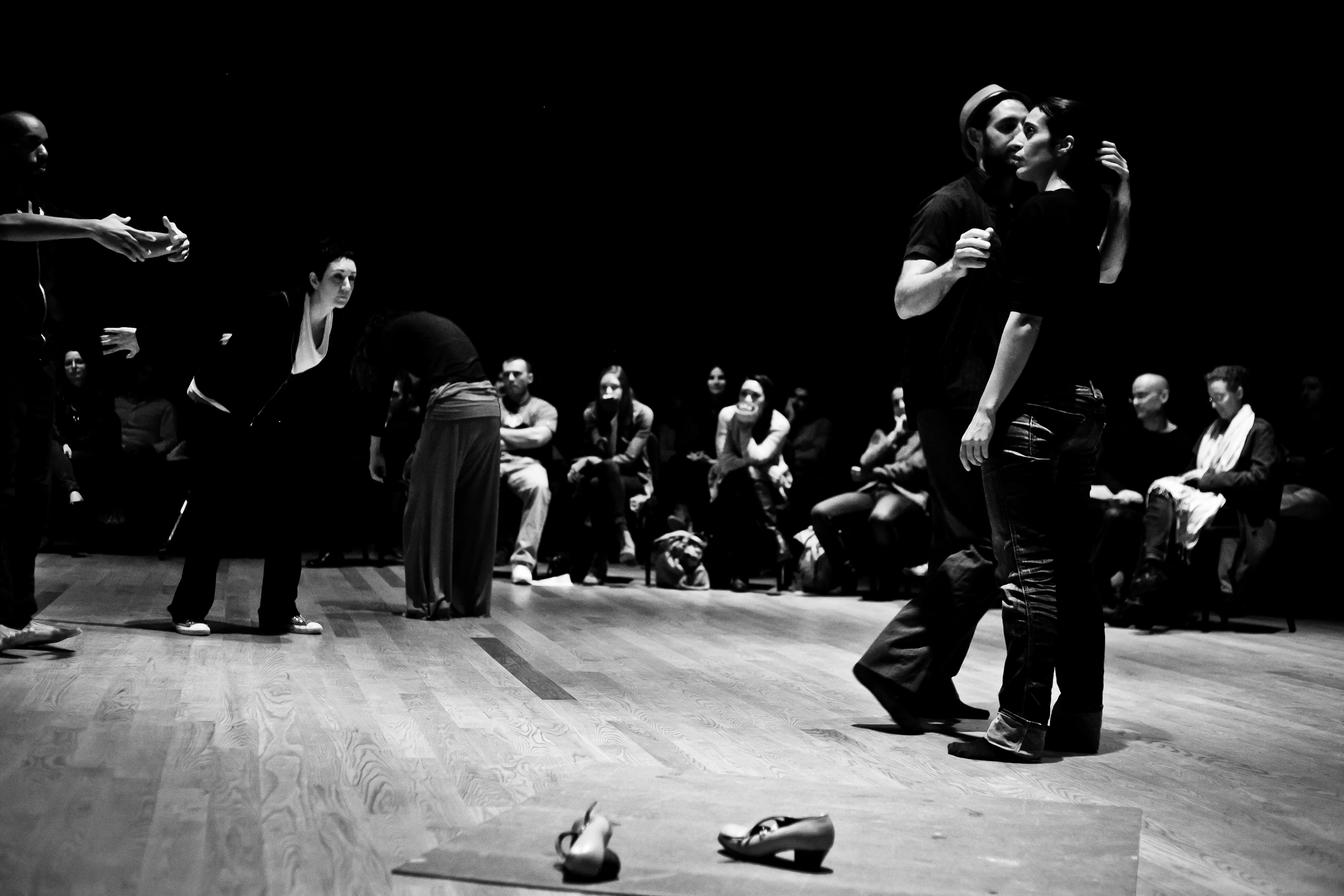 JWJ Ferguson:  Performance and Live Videography with Projection.
Lost for Words (2012), a performance laboratory installation developed with Artist (s) at Large on memory, testimony, narratives and the law through and beyond text. 
Miriam Aziz began composing for dance and established Artist (s) at Large® a movement based performance art laboratory which is the outreach component of Miriam Aziz's work. Membership of the lab varies; members are co-opted on a project by project basis. The aim of the lab is to explore the collaborative process of creating performance art pieces both in the immediate, ephemeral moment during workshops as well as the creation of a piece through a variety of art forms coordinated as a Gesamtkunstwerk.
Funded by New York University (NYU) School and the New York State Council on the Arts.